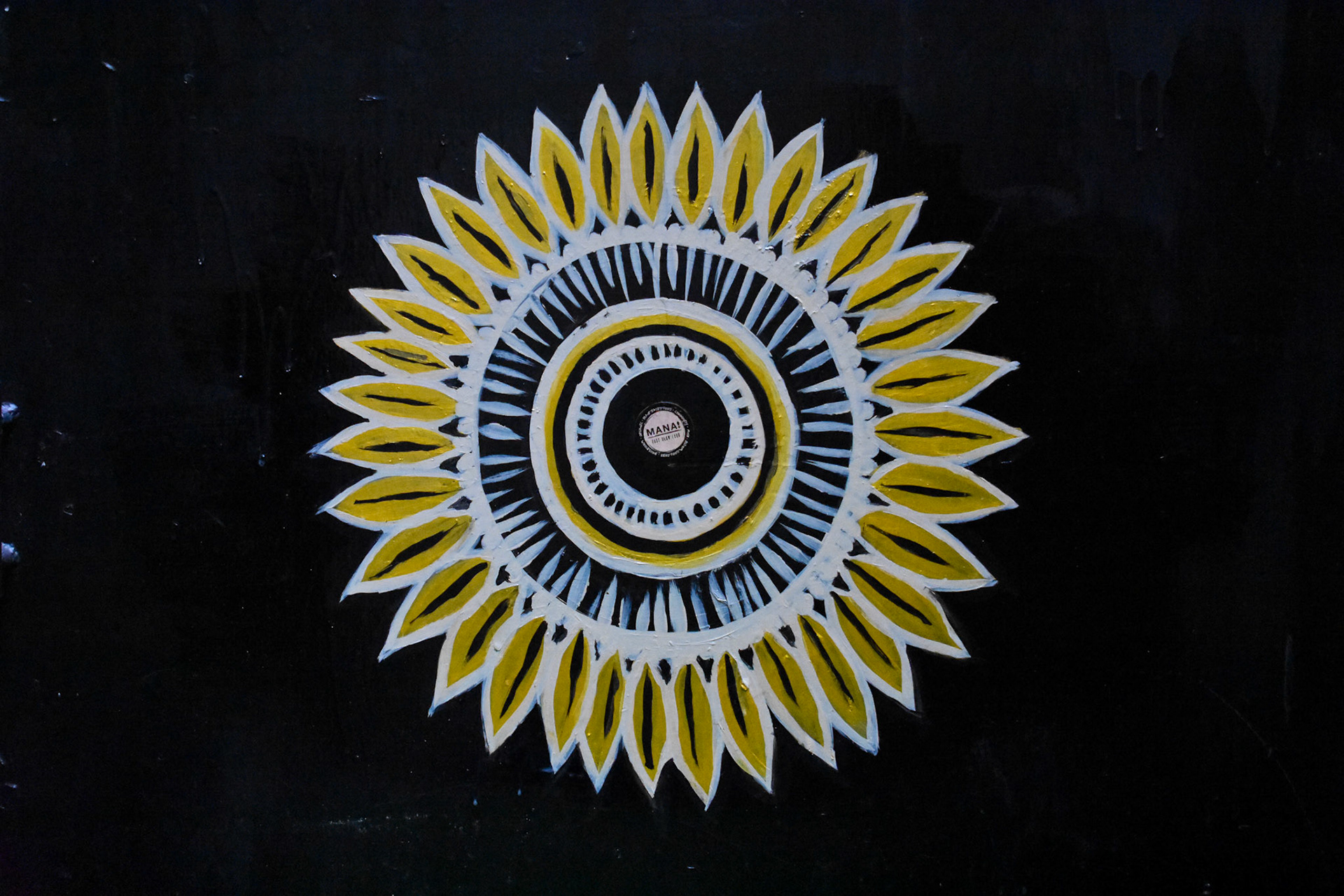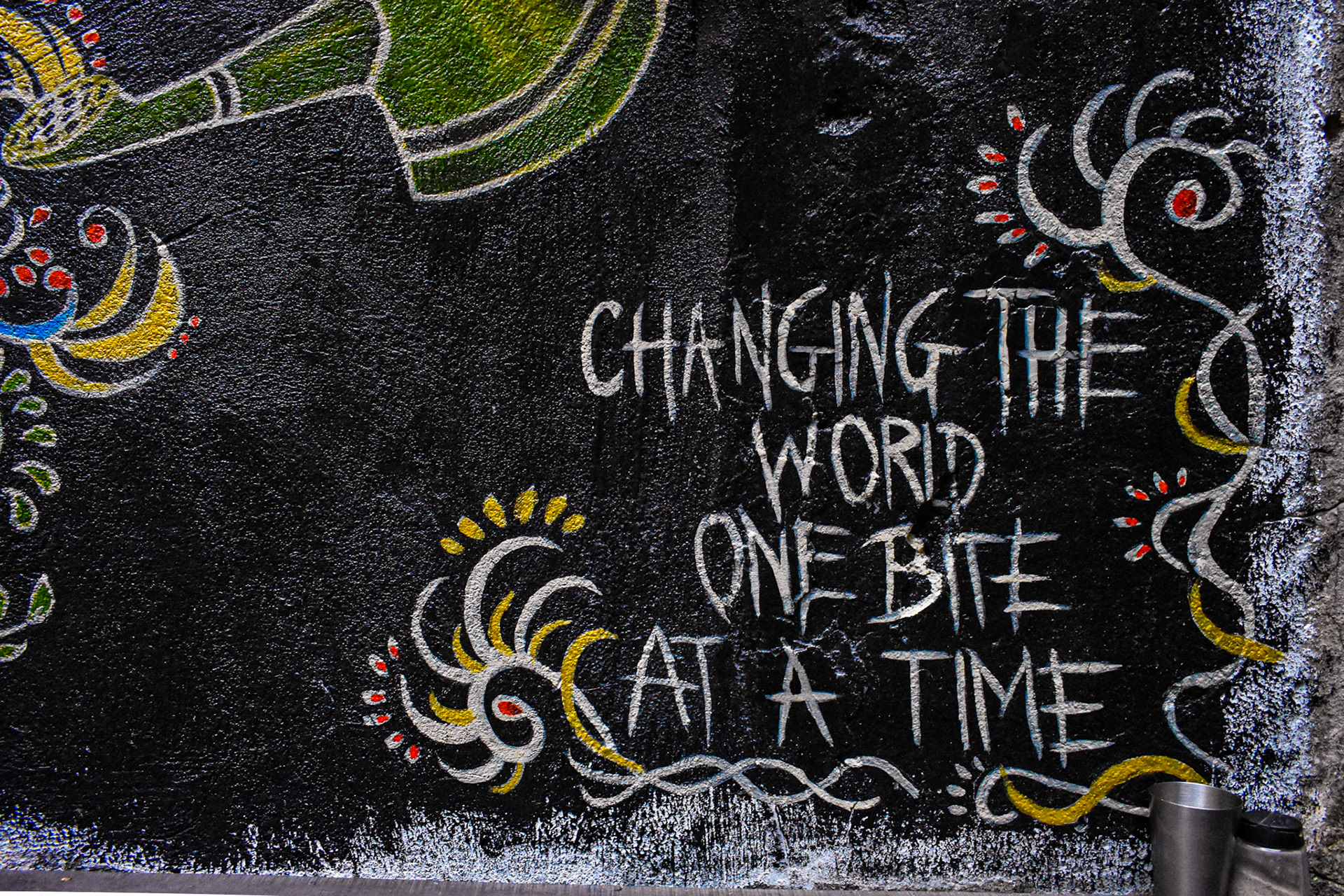 Planned and executed from A-Z was the outdoor eating area of one of Hong Kong's most popular plant-based
restaurants. For this project I was able to merge my love for floral patterns and sustainability promoting their vibrant and impact-conscious brand identity and creating a vibrant space for customers to enjoy their sustainable meal.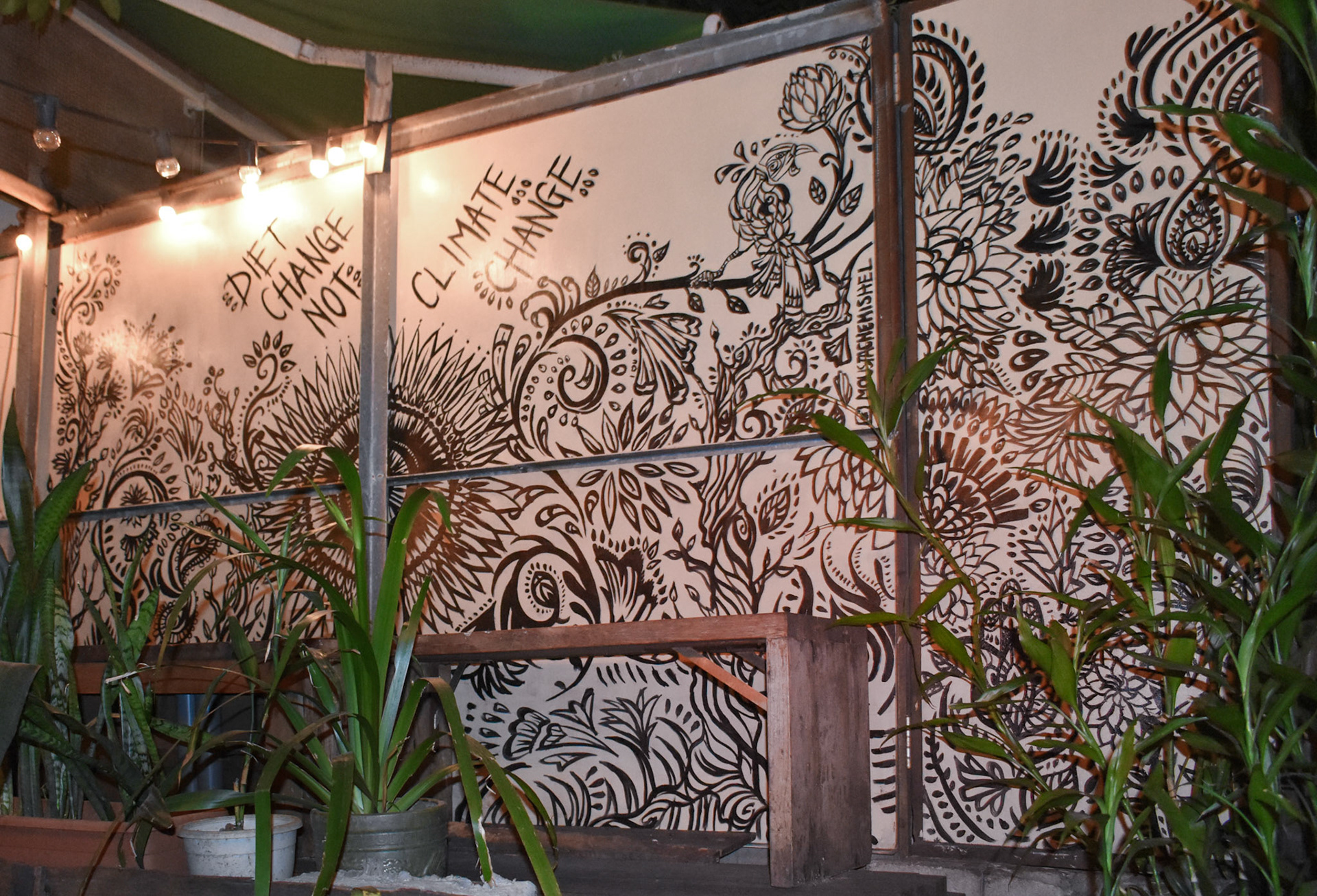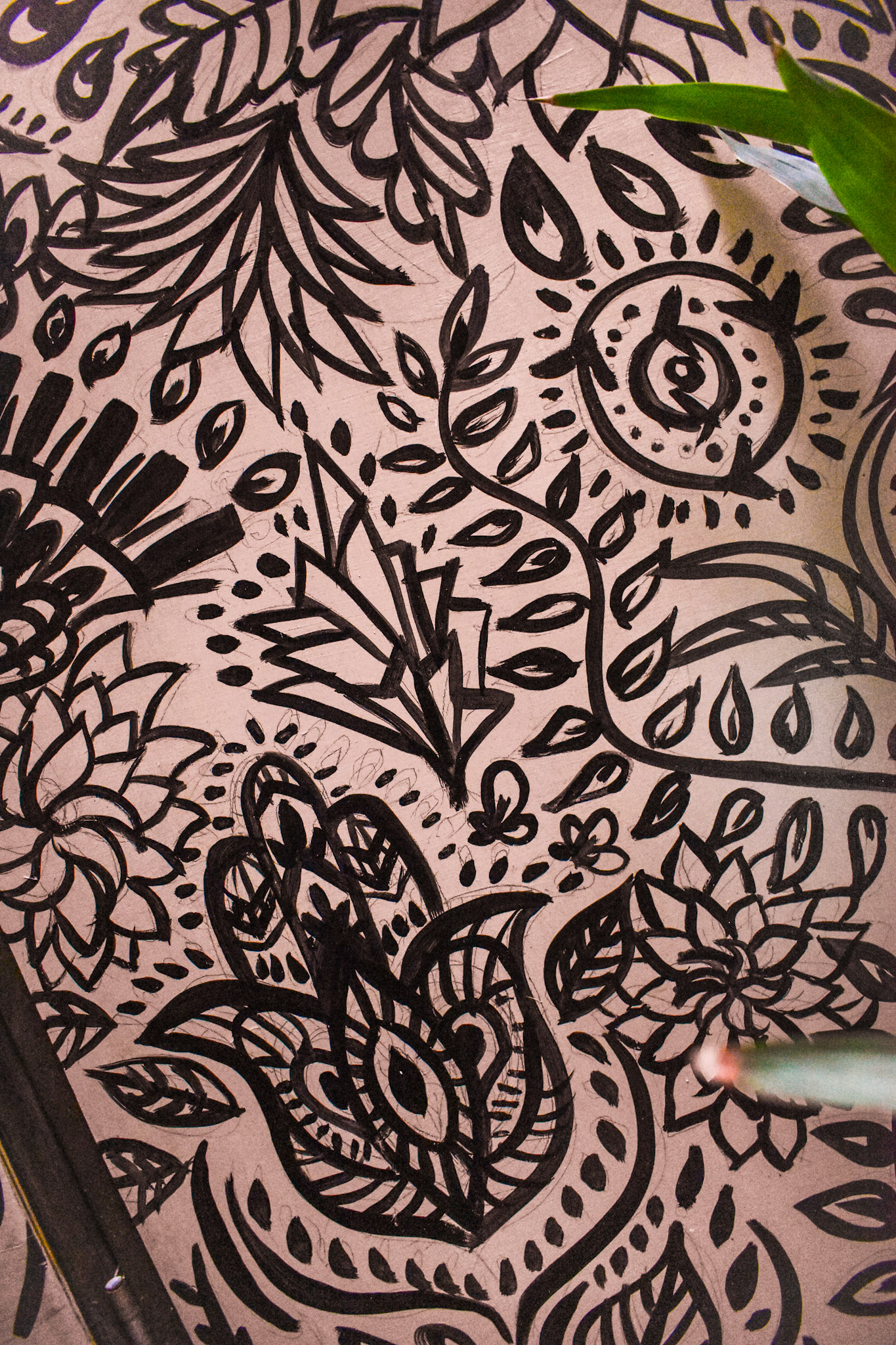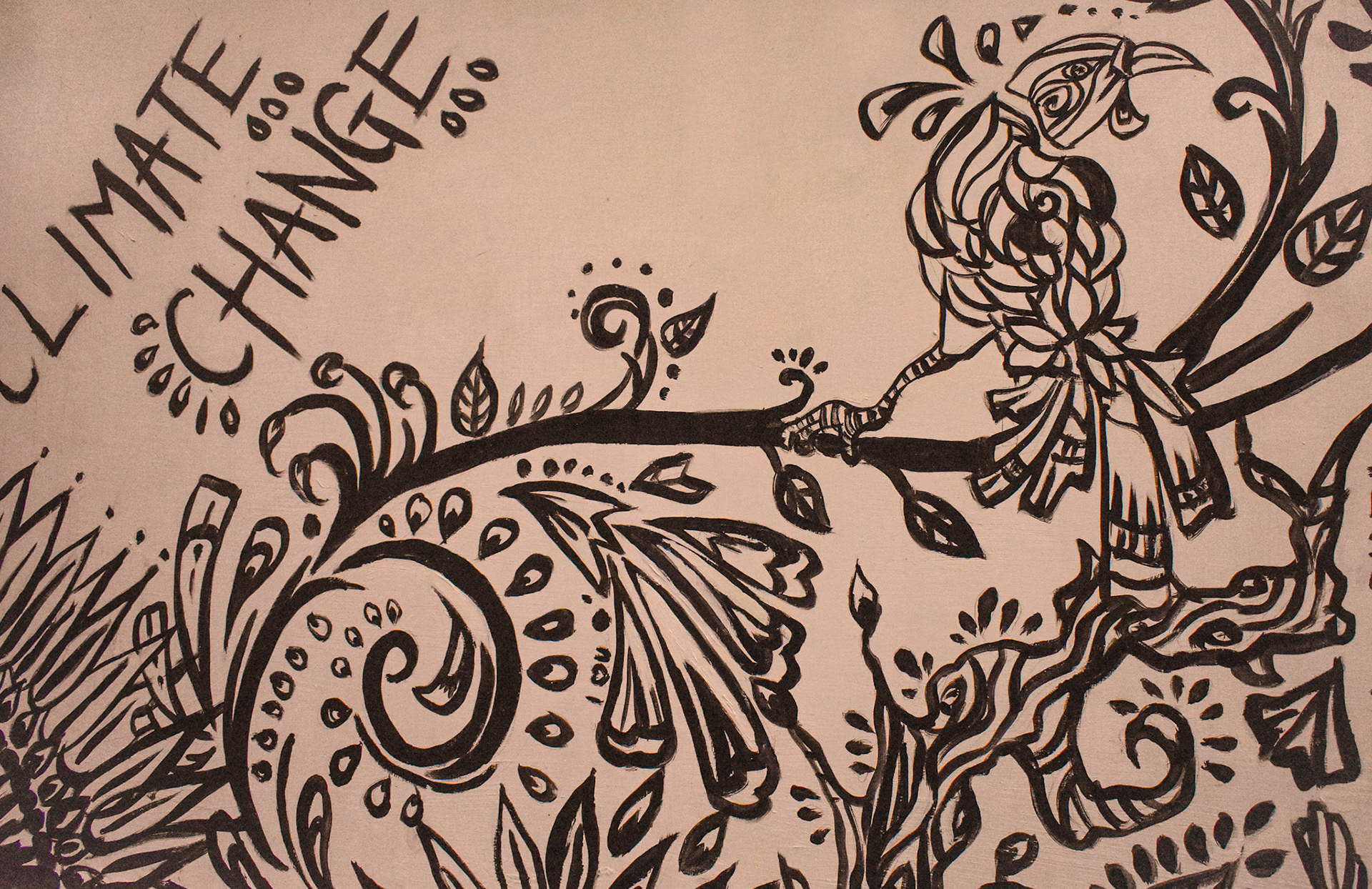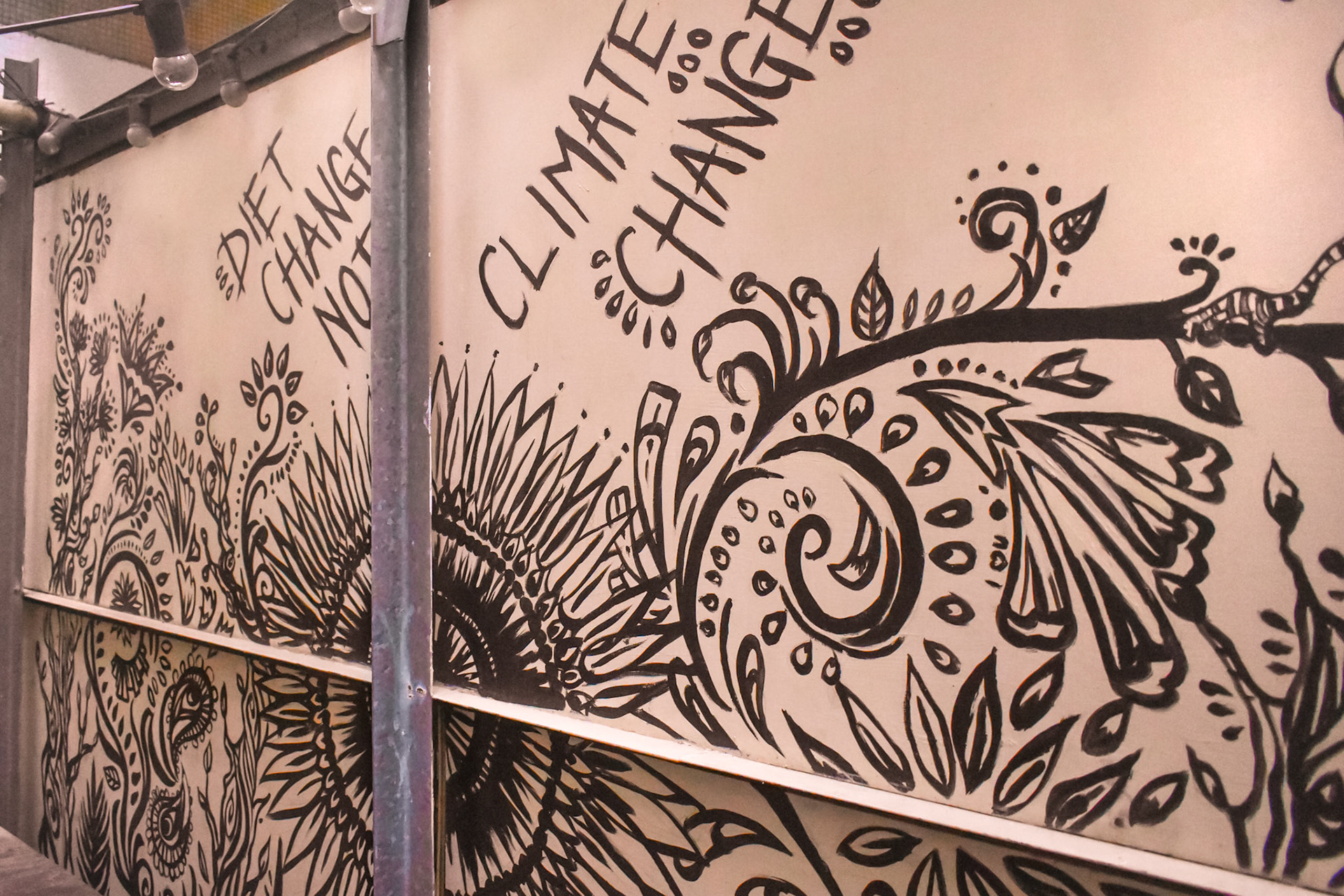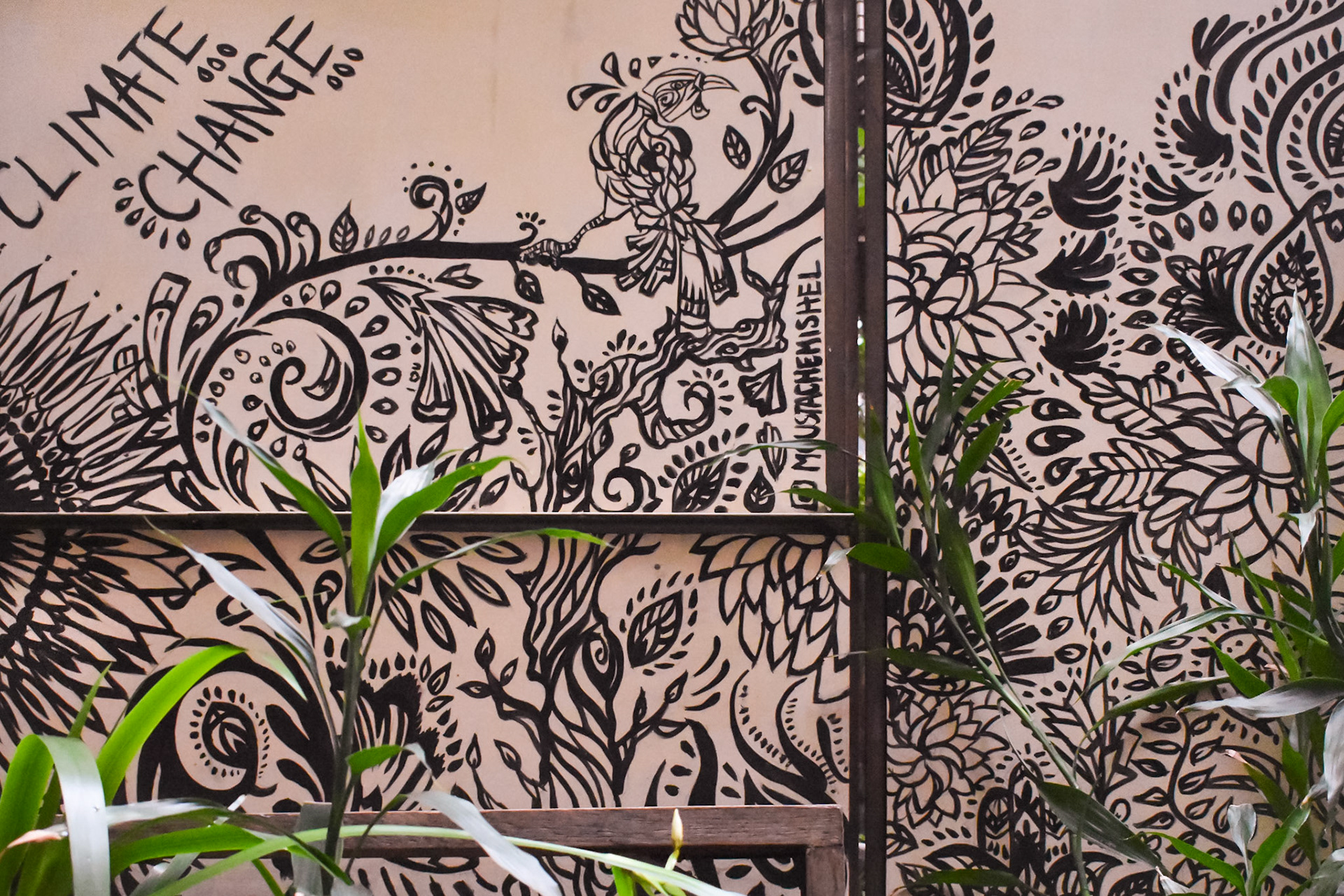 Sketches in preparation for the mural focused around natural elements in order to harmonise with the outdoor space and give visitors the impression of being in a green, exotic garden.