A deck of 20 vibrantly illustrated cards created for people with Dermatillomania, also known as Skin Picking Disorder turned into a successful
Kickstarter campaign
! Formed in a unique way, every card in this deck is inspired by an interview with a member of the skin picking community, both online and offline, from different corners of the world. Each individual's story poured into creating the illustration and text that forms the card!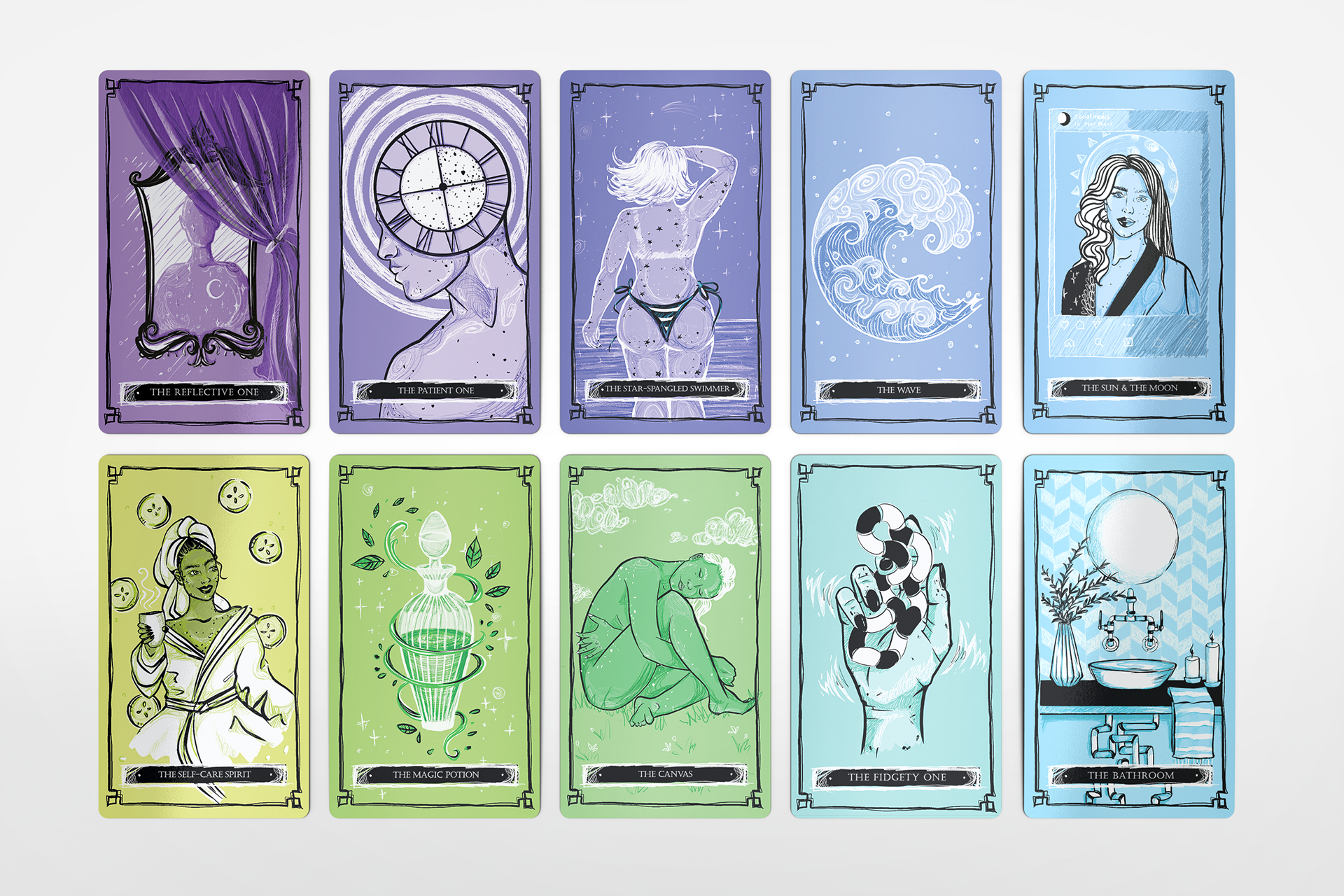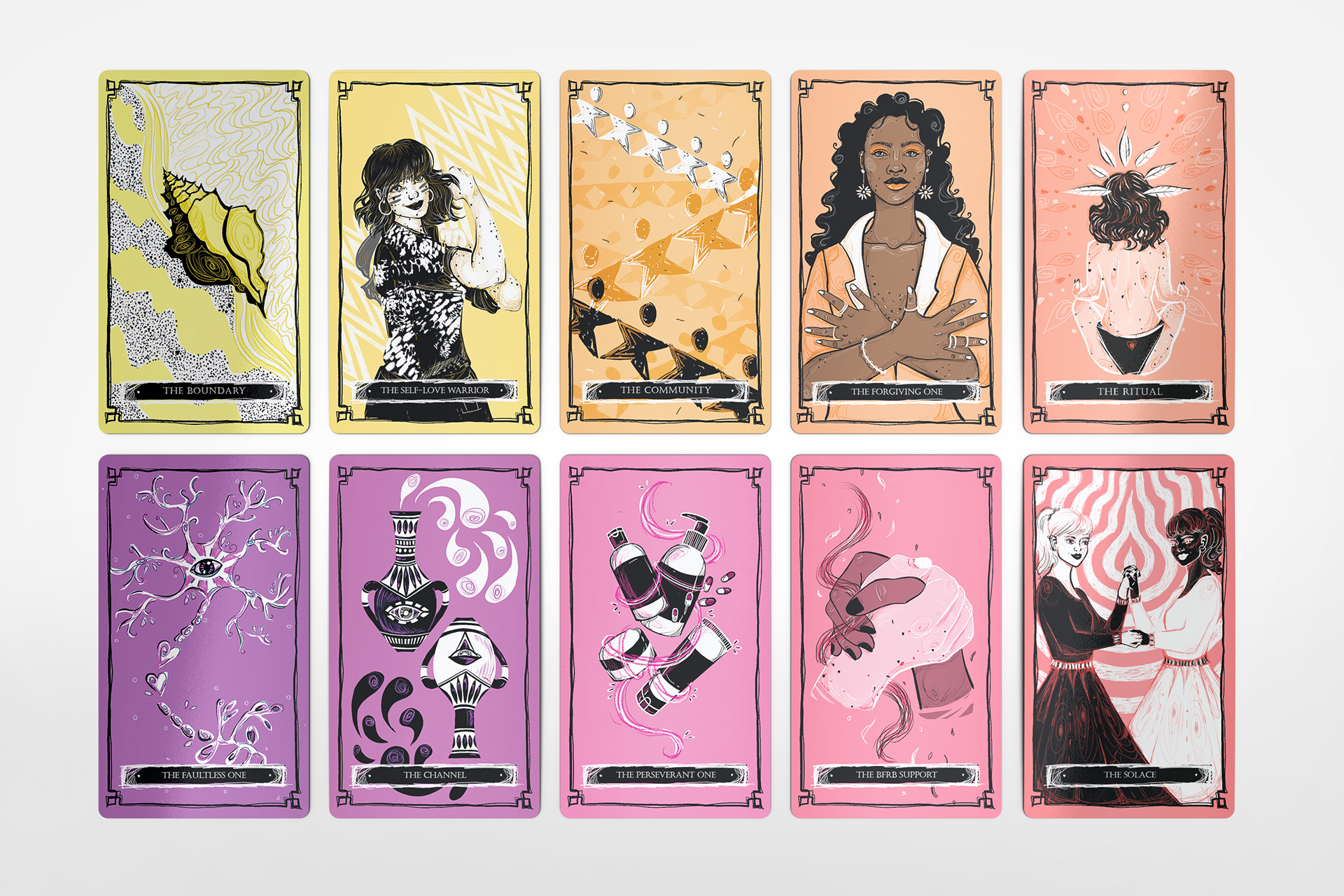 The deck is intended to be used in multiple ways:
As a Discussion Tool:
  Using the imagery on the front as a visual prompt and the question on the backside can help open up group discussion on the complex topic of Skin Picking Disorder. Individuals who may have difficulty talking to others about it might find it easier with references and topics portrayed within the cards.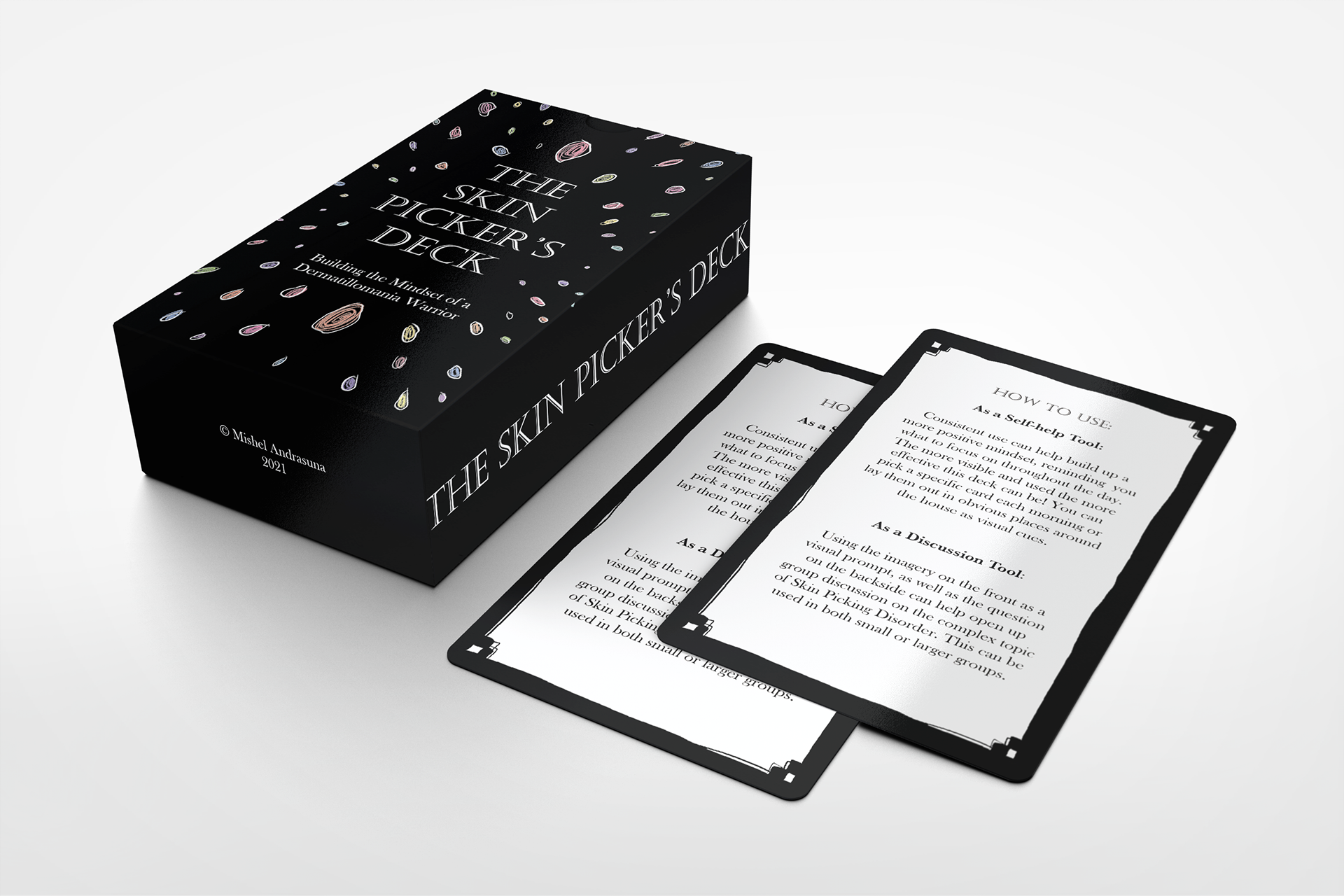 As a Self-help Tool: 
Consistent use can help build up a more positive mindset, reminding skin pickers what to focus on throughout the day. A specific card can be picked each morning or they can be laid out in visible places around the house. Numerous tips and tricks shared by the community for different situations  are also included on certain cards!
 As a Reminder:
 Dermatillomania can be an incredibly lonely experience for many, one of the most frightening things is the impression that you're fighting it in solitude. Every card is a reminder that there is another person somewhere in the world struggling through the same issues. You're not alone.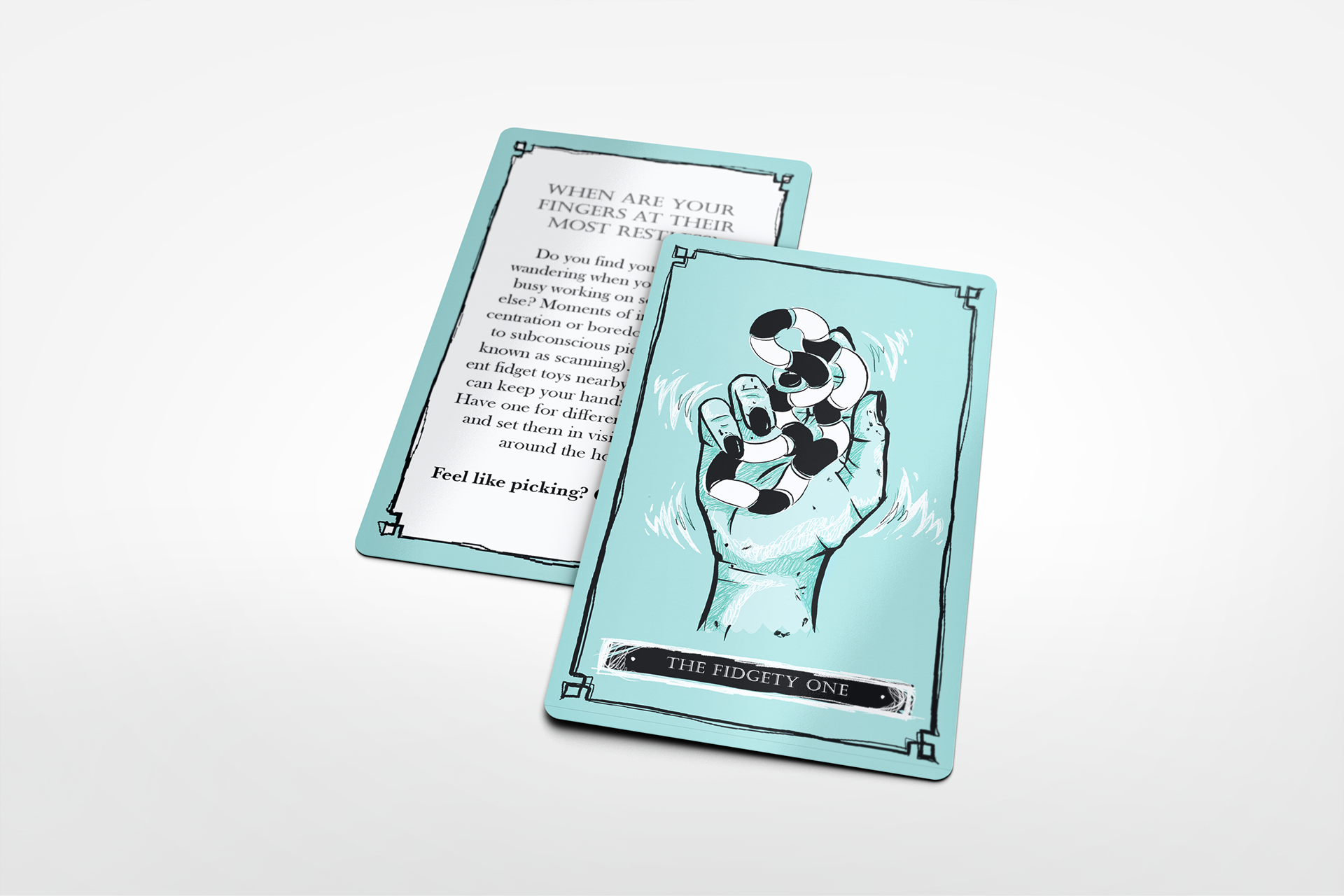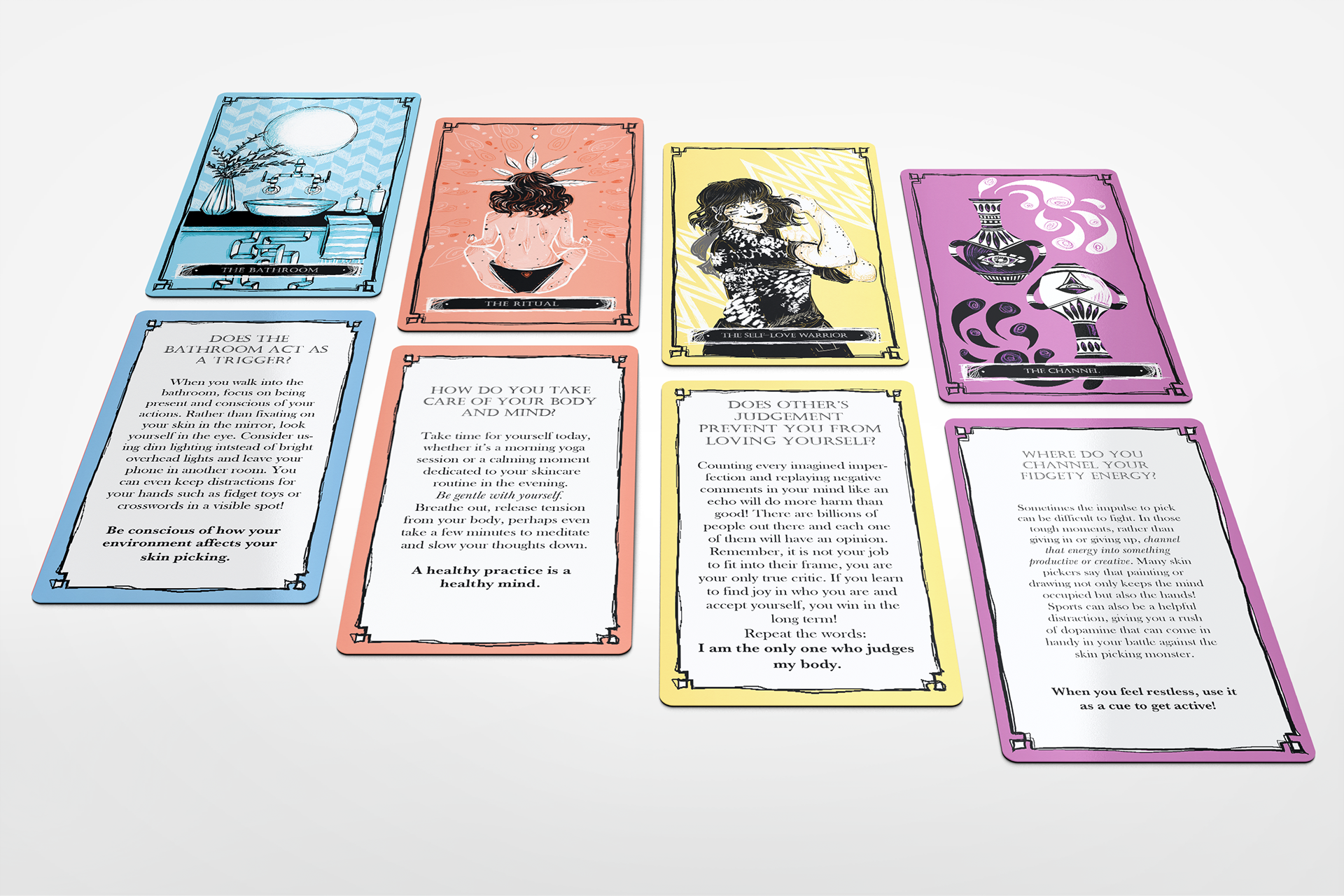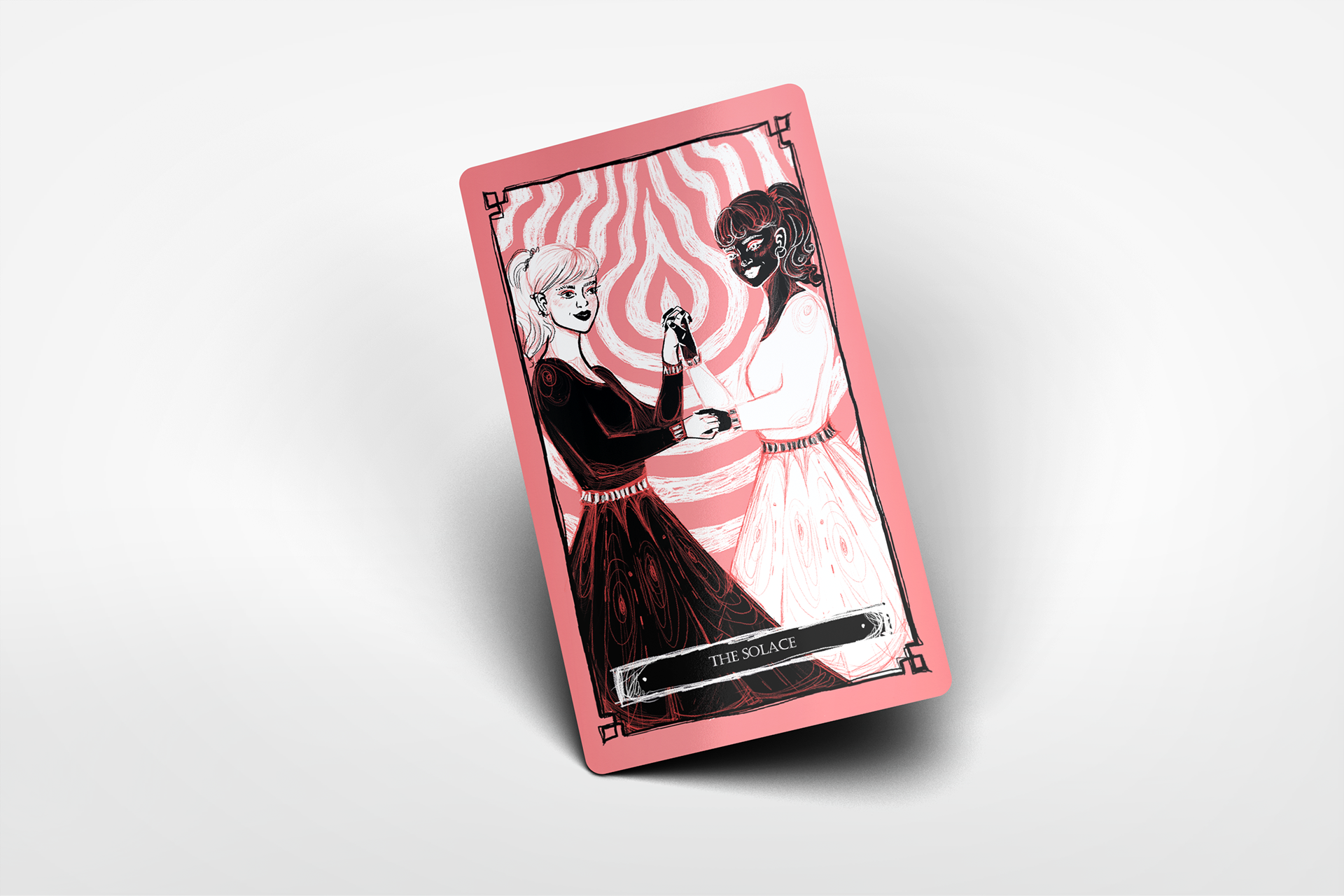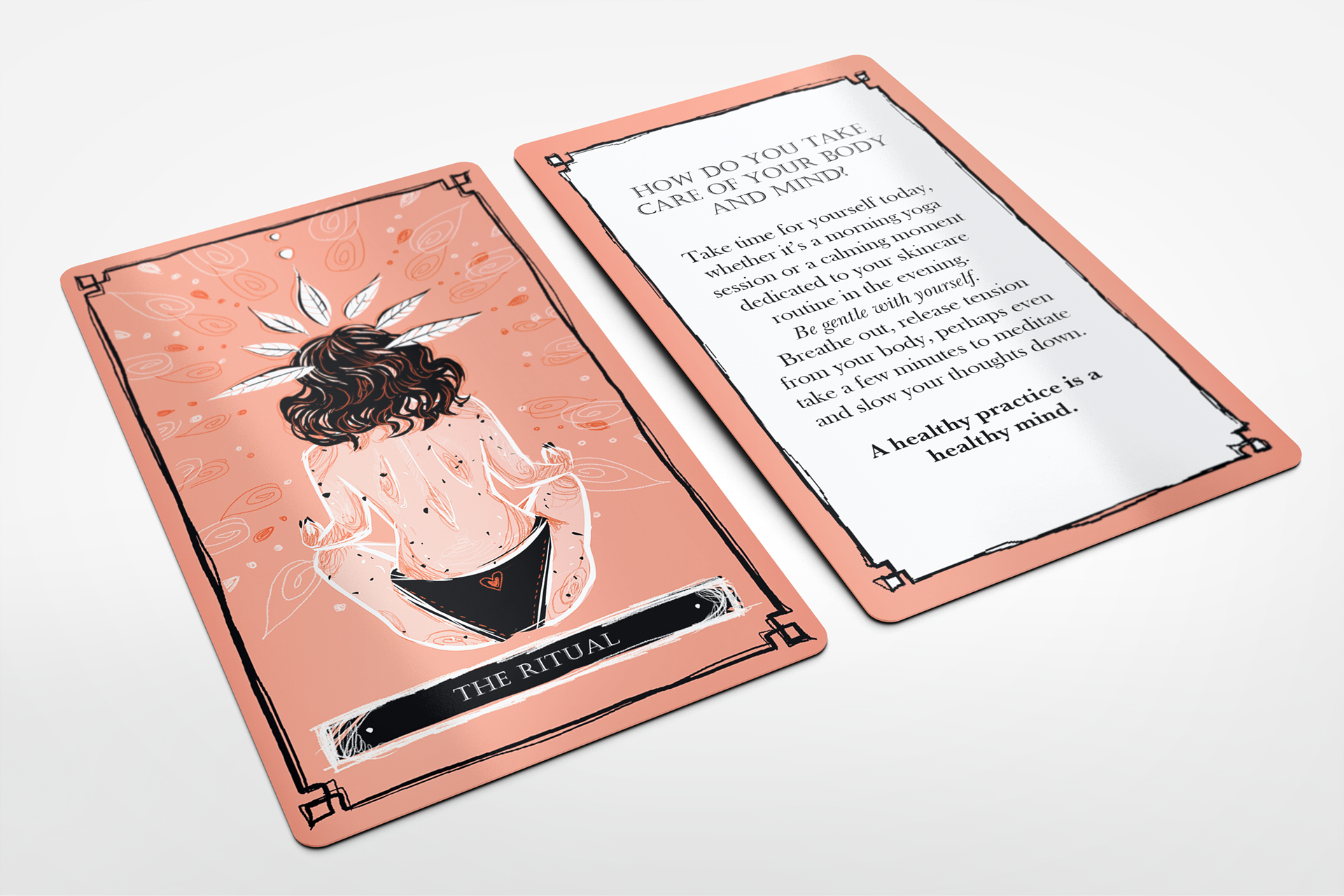 Funded in under a week by a very successful Kickstarter campaign, the deck was brought to life and sent to those who needed it most around the globe! The link to the Kickstarter can be found at the bottom of the page.