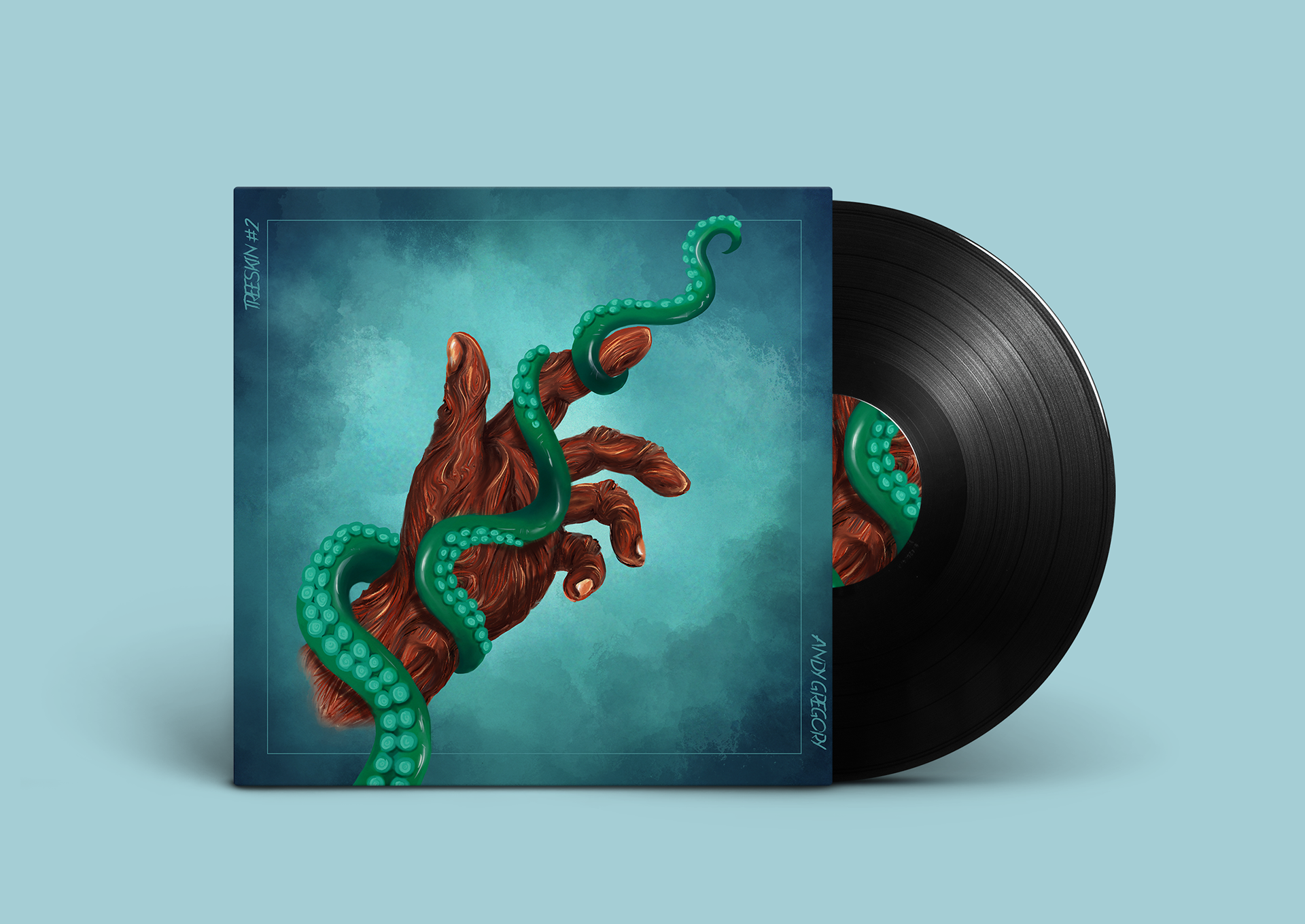 Cover art created for British musician Andy Gregory's first release on Spotify entitled TreeSkin#2. Interweaving the fantastical yet organic nature of the single, the artwork aims to capture a visualisation of the progressive rock and instrumentals that the audio communicates. Much like the music; a combination of unsettling harmonic textures with jazz and optimism, the undulating forms and rough wood work hand in hand. 
Earlier forms of the cover show experimentation with different natural forms, composition and colour, the latter being key to translating the mood of the song.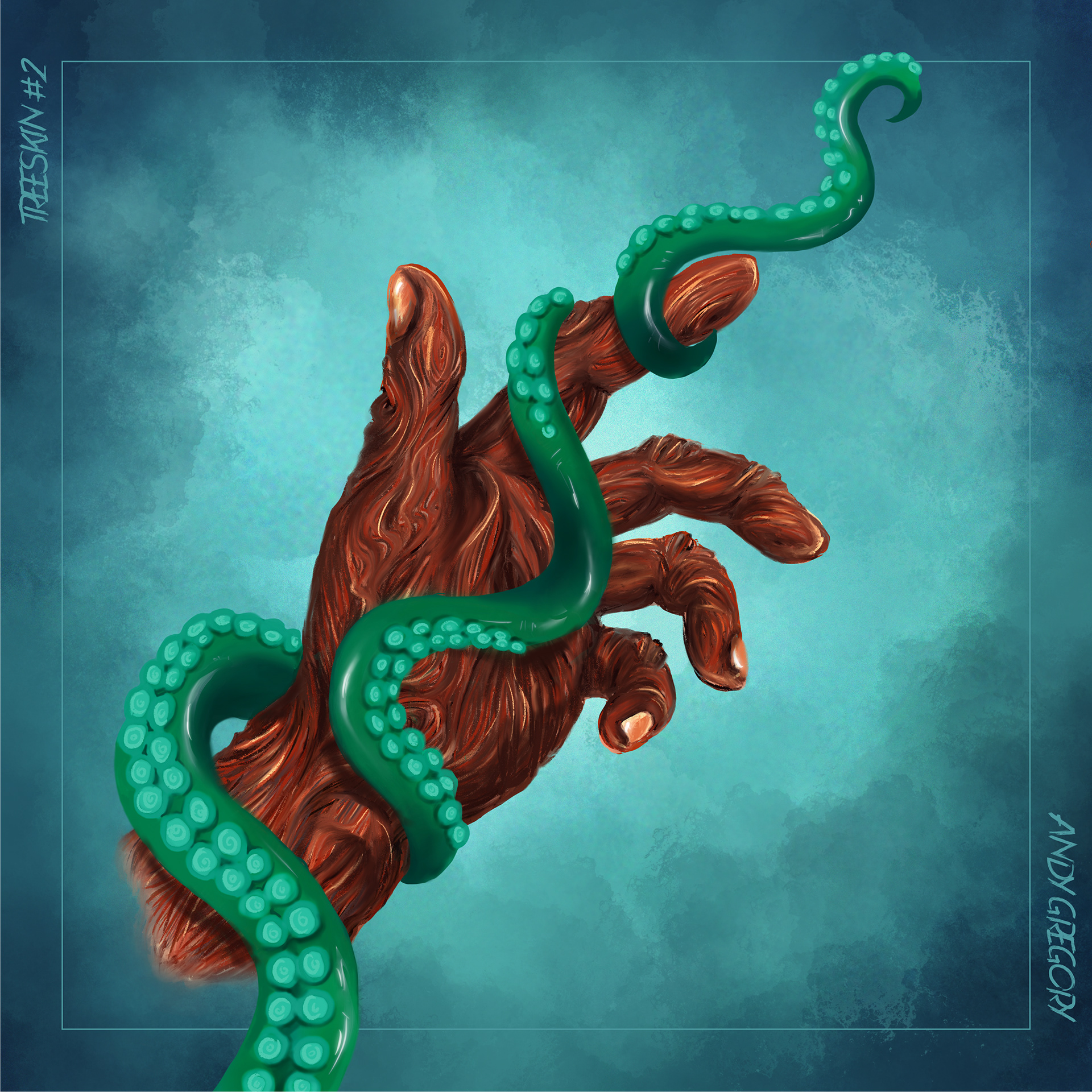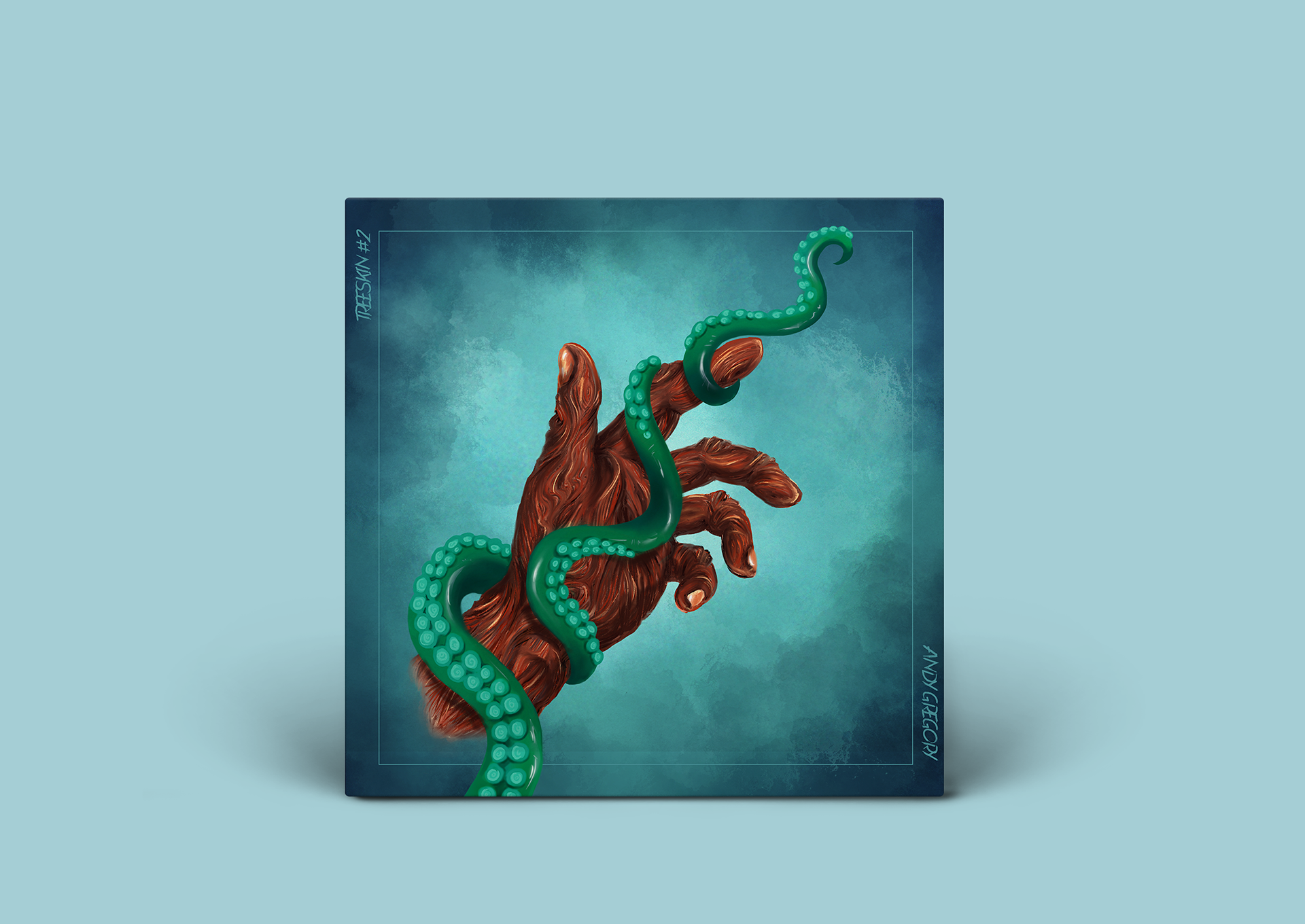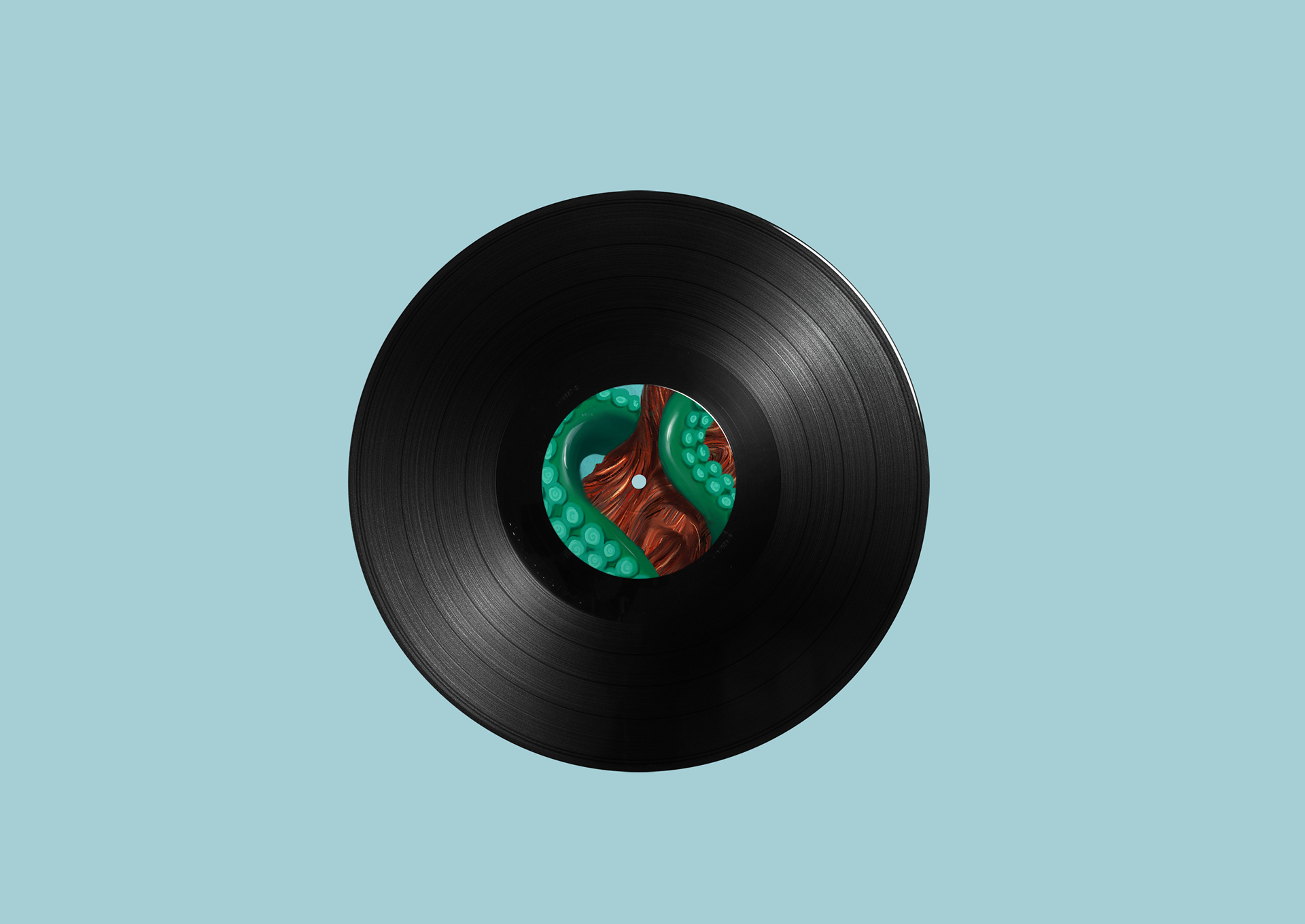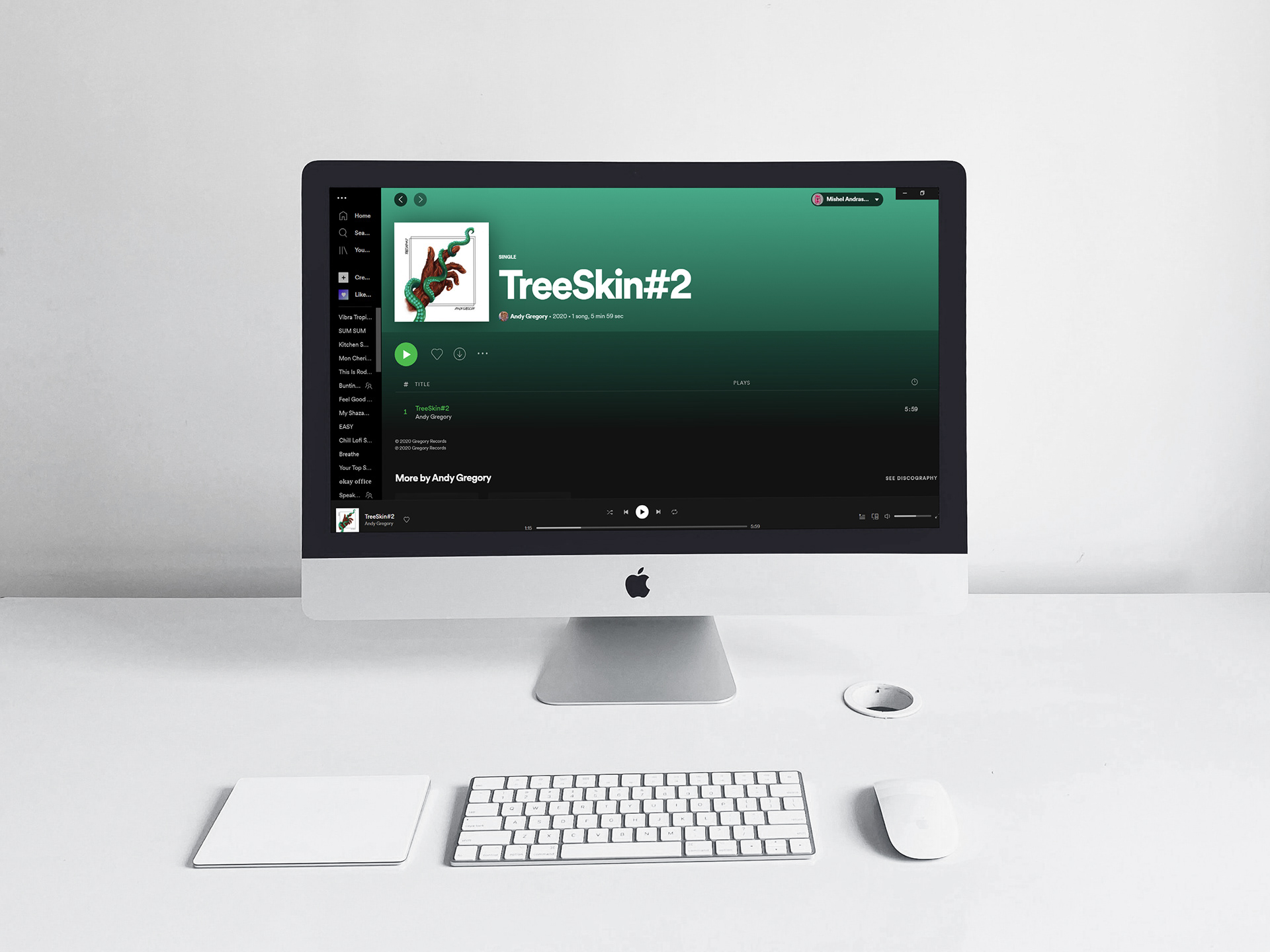 Multiple versions were created, experimenting with backgrounds, the artist chose to stick to a simple white background for the final album cover.